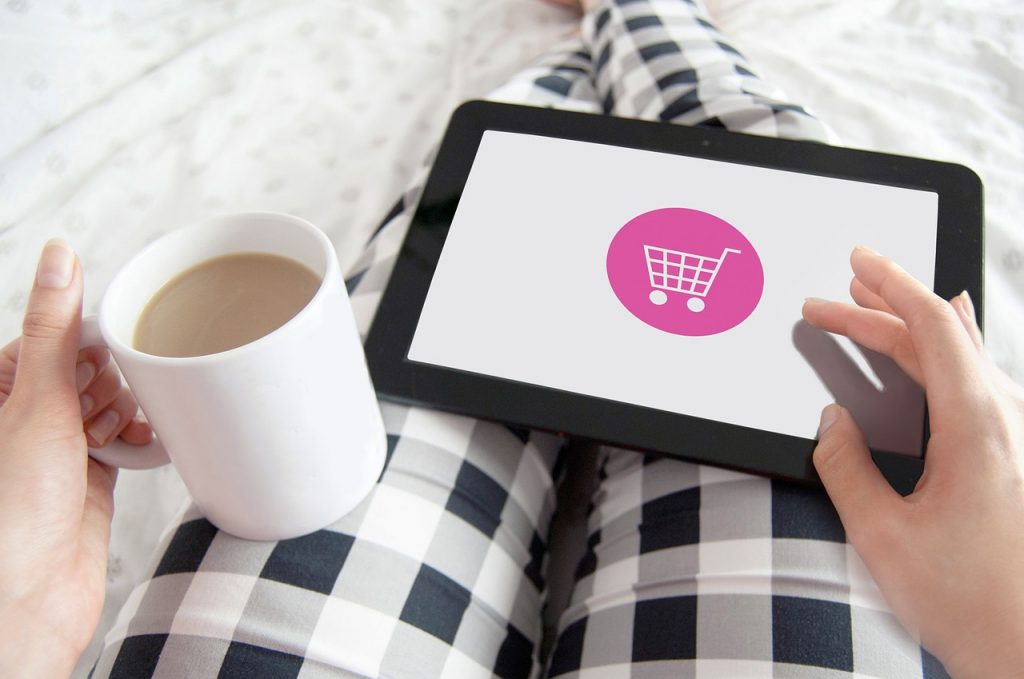 It's a well-known fact that you can reach more customers by online store than a conventional location-based physical shop. Therefore, a lot of merchants are turning towards selling online through their own website or through the eCommerce marketplace. On the other side, it's equally true that not everybody can be successful in running a profitable online shopping site.
Driving traffic is the main concern for most of the merchants online. But it takes a well-planned promotional strategy and several solid steps. If you follow some of them and ignore others, you may get but not the optimum traffic.
In reality, thousands of online stores end up having no traffic and close after all ineffective exercises. On that note, if you are having one or planning to create one, you have to have some sure-fire ways in order to get traffic to survive in the online market.
We have discussed 10 proven ways in this article that will drive tons of traffic to your online store. Here you go…
1. Have a user-friendly and mobile-first online store
As a first thing, you have to have a well-designed store that has easy navigation. Furthermore, simple design and a clean structure will keep users interested. In addition, it has to be mobile-first as most of people use smartphones to buy things and services these days.
According to statistics by Google, 58% of searches are done on mobile. That means, more than 50% of your potential customers are on mobile. So you can't afford to lose them by not having a fully mobile responsive store. Moreover, the chances of getting more customers will be high if your site is having a user-friendly mobile-first design.
A lot of stores often fail at this due to too many elements in a small space. This makes decision making difficult and visitors often leave just because they find too many things to check and read.
All you have to do is to keep the most important information and a "Buy now" or "Add to cart" in front of the users of your online store. Also, the next steps should be easy as well. Don't try to sell other things unnecessarily like the most sites does by saying "users also bought" or showing combos. Moreover, this can distract customers causing them to leave cart unchecked.
You can always offer them more products at discounted prices later after they are done checking out the current cart.
Suggested article: The Must Have Elements for an Ecommerce Website
2. Make use of SEO
This is equally crucial like the design. Firstly, no website is complete without SEO even if it has the best design. Secondly, if your content is not SEO optimized, you have fewer chances of getting traffic.
Google statistics show 39% of traffic globally comes from organic search. That means SEO will affect your site traffic to a great extent, in fact, more than anything else.
So use keyword finder tools to find the most suitable for your site. Then select the most relevant from them to add in your site's content. In addition, you also have to have internal and external links. In order to keep the user interested and moving through your site, you have to have useful and relevant internal backlinks. For example, if you have a blog on your site, link keywords and product names/categories to relevant pages on your online store.
Same way, you also have to have external back-links, and for this, you can use the guest posting and linking strategy. You can hire a good digital marketer and SEO expert for this. An expert will go systematically and do all the things that you need to boost your site SEO and various ranking i.e. Moz ranking, Alexa ranking, and as a result, Google search results page ranking.
3. Use Google and Facebook ads
Since you are planning to have an online presence, you need to have a budget for paid online advertising as well. Ideally, people use paid marketing on Google Adwords and Facebook Ads to reach thousands of potential customers online.
These advertising platforms provide extremely flexible advertising features, i.e. location, audience, and budget selection, to reach people locally and globally. Furthermore, you can decide the cost and run or stop the ad campaign anytime.
Note that, though organic search results bring more visitors to any website, paid advertisements play a significant role in bringing customers to your online store.
Out of 39% search traffic, 4% comes from paid ads. So paid marketing has a lot of potentials and you can't ignore it if you want to survive in the competition online.
However, you should hire a Google and social media marketing expert unless you are experienced and have enough time to do this on your own. Expert online marketing services will improve the chance of success. Further, you will be able to focus on other important tasks related to your business.
4. Send newsletters
People see newsletters as an annoying thing but it's still one of the most effective ways to bring customers to our online store. Therefore all successful online merchants use email marketing.
82% B2B and B2C companies are using Email marketing, which means it's the most effective way of marketing thus far without a doubt. Additionally, companies using automated newsletters have seen a 50% conversation rate.
Businesses send newsletters regularly to their existing and potential customers and offer discounts, gift vouchers, and coupons during the festive seasons. Without a doubt, they get a lot of traffic and customers in their online store.
You can create an account on one of the email marketing services like MailChimp, Constant Contact and do it yourself. However, you should hire an email marketing expert and build an emailing list through subscriptions. Their experience, skills and strategies can attract people to subscribe to your newsletter.
5. Have a blog for your online store
Almost every business has a blog on its site because people want information and knowledge. Moreover, businesses use blogging to tell people about the existing products and services as well as recent and upcoming updates. Similarly a blog can be used to raise interest and direct readers to your product pages.
66% of B2B companies use blogs according to statistics. Furthermore, results show that they are able to generate more leads than those who don't maintain a blog. On the other hand, 57% of marketers believe that they generate more sales with blogging.
Your blog can also be optimized for SEO to get your site ranked well on the search engine. As a result, you can drive more traffic to your eCommerce store via your blog.
Apart from this, it's also important to have good blog posts regularly. You can hire a content writer if needed. An experienced content writer from India will write high-quality articles at a lower cost compared to the native writers. So you can hire a writer from India unless you are targetting a highly sophisticated audience from an English speaking country.
6. Use guest posting and backlinking
As part of content marketing and SEO, you need to use the guest posting and backlinking opportunities as much as possible. In order to do this, you need to post good articles on other blogs with a backlink to your online store. This is what many businesses do to improve their visitor's base and searching ranking.
You can do this yourself if you have knowledge and time. But if not, you can hire a professional blogger or writer. They can outreach potential site owners and post content to get links back to your site.
Further, you can use Q&A sites like Quora where you can answer relevant questions and post a link to your site at the end of the text. Many content writers and marketers offer this service. They post answers to questions and mention your site name or link in between or at the end of the text.
In short, you need to use every opportunity to get links back to your eCommerce shop from quality sites and blogs. Also, if you do this from the start, you are sure to build a link base that will ultimately boost your site's ranking and visitors.
7. Offer discount coupons and gift vouchers
Have you seen offers and discounts on marketing and promotional mediums? Generally, businesses use this technique in their marketing campaigns on special seasons and festivals be it online or offline.
Statistics show that more than 86% of buyers try new product when they are offered a coupon. Moreover, discount coupons are the major driving force behind the purchasing decision of 66% shoppers.
While running ads on Google and Facebook, you can use this technique to grab the attention of your audience. One way is to offer special discounts to your existing customers. Also, you can offer welcome gifts and coupons to potential users of your products. Undoubtedly, these ways are effective in converting and retaining customers.
8. Engage with customers on social media
This is as important as reaching your potential customers. According to statistics, 63% of people expect companies to engage with customers on social media. Besides this, about 90% of them have already interacted with companies on their social pages. And surprisingly, 71% of buyers who got a good response from brands on social media recommend them to others.
Go to your social page and see user comments, feedback, and message. Response to them as soon as possible and solve their queries. Engaging with your page audience not only improves their faith in your products and services but also make them spread some good words about your online store.
The Facebook page provides a feature called autoresponder that helps respond your audience instantly. So they wouldn't feel left unanswered even if you are not online. Use these facilities and make your business seem responsive.
Note that regular and on-time engagement with customers will bring more visitors to your eCommerce store. Moreover, they will become loyal customers that you can rely on when you launch new products. Also, they will be more likely to purchase your new products.
9. Use forums and Q&A sites to spread the words
Forums and Q&A sites are among the best places to reach people as mentioned in the previous sections. Simply, you can tell them about your products and services and can answer their queries. Remember that satisfied customers are more likely to reorder from your online store.
Quora has 300 million active users every month. Out of this, 35% of users are from the USA and 22% of users are from India. That means online stores in these two countries have a vast potential of gaining customers by being active on Quora.
This helps to create a network of links from where you can get a regular flow of site visitors. However, don't use such platforms just to promote and sell your products as it may irritate their users. Just be a genuine user providing useful information to the readers and they will turn to you for their needs automatically.
10. Use every opportunity to tell other's about your online store
Finally, you should take every opportunity to let people know about your online store. It can be any event or get-to-gather or exhibition or party. Similarly, your friends, relatives, school-friends and all those you can meet face to face are your potential customers. So ask them to visit your store whenever you have chance.
However, as mentioned in the previous tip, the same rule applies here as well. I.e. don't talk too much about your business and products as people will lose interest and will try to avoid you. Instead, focus on developing a relationship and network. It will be fruitful in the long run. See every meeting an opportunity to have a loyal and regular customer rather than to have a one-time quick sales.
Conclusion
Tips given in this article have worked well for all those businesses who have implemented them efficiently. Similarly, they can drive tons of traffic and customers to your online store as well. All you have to do is to use them in an optimum combination depending on the nature of your business. In order to do this, you need to analyze, plan, and implement strategies smartly. Additionally, if you are new to online selling business, you would find reading this article extremely helpful – How to Start a Profitable Ecommerce Business for Beginners.
Best of luck!