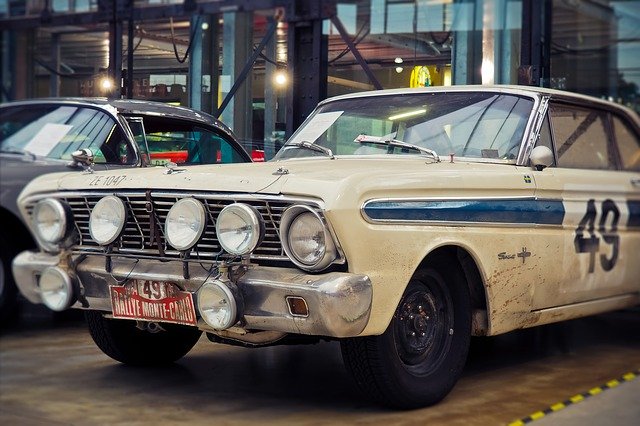 When it is about buying and selling second-hand products online the first question that strike is that "Is it legal to buy something and sell it with a higher margin?". It is not illegal to resell an item that you bought legitimately. Once the purchase is done the manufacturer doesn't have control over the product and it's you who fix the price. But to sell the product it is again must to not set a price more than 50% or 60% from the original value. Generally, second-hand products should cost less than the other products from the store.
Purchase at a low cost and get rid of it for a higher price to make a bundle of profit is the soul behind this buy and sell dealing. The differentiation between what you pay and what you got in return after selling is your profit. Buying and selling is nothing other than buying any product which is brand new or previously used for a very lower amount and to sell it back with a good cost that your audience need, want or they pursue to use.
Why buying and selling second-hand products online is easy?
Buying and selling products for gain is not something new. It has been revolving around for more than a thousand years now. The only thing is in the old days they used to exchange commodities to commodities in return and now it's just the currency flipped commodities. Many kept it as a secret for years and now it became the sole income of many families due to the advent of the use of the internet and unemployment among literates.
Why it is easy because it gives the user to access every geographical location. In case if you require something from foreign for your customer but you cannot travel, the internet makes it easier. It reduces the travel cost and mainly the research cost. With the help of mediators, mediating websites you can access products from overseas and import them to your place and later fix the price and can any time re-sell it without a fuzz.
Why buying and selling?
Ever wonder why everyone is into this business, it is because in this modern era everyone wants to earn money one or the other way. Considering other business buy and sell require very less investment and also not so time, skill and money consuming. Anyone can start this business and get success in a short time. One customer's No is another's Yes. There are so many people around us who used to keep on change/update things according to trend.
One may think the furniture in use is out of trend but that same furniture can be loved by another family. Understanding your customer's requirements is enough to succeed in this field. Perhaps this is what makes buy and selling a more profitable business. Some of the benefits of buying and selling second-hand products include:
The minimal skill set is enough:
Unlike other businesses, you don't require a certificate or a course. You just need communication skills and negotiation between both buyers and sellers. If you can convince your buyer for the price you fixed profit is your way already. That is the only skill set you required and also you should be capable to figure out the trend in the market and be able to find the difference between original and replica/imitation or the duplicate ones.
Comfortable work time:
You can either do part-time or full time. It's completely up to you. And also like an add-on you have an option to work from anywhere and anytime. The is no need for you to report to the office to buy a product or sell the same. If you have a reliable net connection you can do it from anywhere and anytime you are comfortable with.
Financial risk is null:
When you always have an eye on the market then the financial risk is null. All the money which you invest in this business only goes into buying physical assets. If in case anything is not going as planned anytime you can sell the product for the price you purchased or with a slightly higher price and exit the market. Regaining your investment is very easy in the business of buying and selling second-hand products online.
Low-cost investment:
You can start buying anything with the initial amount you have and proceed to sell it with a minimal margin. With the profit you made you can buy something pricey this time. When your business grows your profit grows. So, to make a considerable huge profit it is recommended that initially, you invest some thousand dollars.
Tax benefits:
Buying and selling second-hand products online have numerous tax benefits and write-offs. Business write-offs are nothing but including the expenses which you made for earning profit.
Tips to attract buyers:
Even though second-hand items can't be always on great condition make sure you the item is in the best condition. The better the product condition, the better the bucks you make. So do the best you can to clean them up
Take snaps in natural lighting. Do not opt for any filters or editing. It will increase the expectation and if the product is not up to that level in person then your reputation will go down.
Be real with your customers. Be honest about the product. List even the flaws in the description. This will attract only the buyers who see the product value and not the flaws which in turn will save both of your time.
While listing the product on any online website give a proper detailed heading. This is where many online sellers fail. To stand out from the other sellers in the headline itself instead of just the name of the product try to mention a detailed product headline.
Set reasonable pricing.
Now as you all gained a piece of knowledge on buying and selling second-hand products, wondering which product to start with? Here we have mentioned some top moving products. Make use of it and get a profit.
1) Antiques:
Antiques are invaluable things. Not every one of us can afford to buy antiques but they are considered a precious thing by many. Collecting them is like a hobby and for some, it is like a status symbol. If you can invest some thousand dollars of bucks then you can easily make your profit in this.
2) Electronic gadgets:
The age group between 20 to 35 is more likely interested in gadgets. Accessories like keyboards, speakers, hard drives are fast movable.
3) Foreign items:
Imported items are a trend among everyone. Not that everyone can't travel but getting products from other countries on your doorstep is something that can be welcomed at any time. So, it is also good to go item.
4) Used Motorcycles
There is a huge market for buying and selling used motorcycles. You can always earn a good margin in this type of activity. This is because there are a lot of people who are willing to give away used motorcycles at a low price.
You can make some upgrades and sell them at a higher price. You can use multiple online platforms like social media, online market places, your own website, etc. to sell a used motorcycle.
Wrap up
Now you have got a good knowledge of buying and selling second-hand products online and generating high profit. Although you have gathered the knowledge always ensure that the product is unique, is in great condition, and as high demand in the market. Learn more about starting a profitable ecommerce business selling online.
Happy selling!