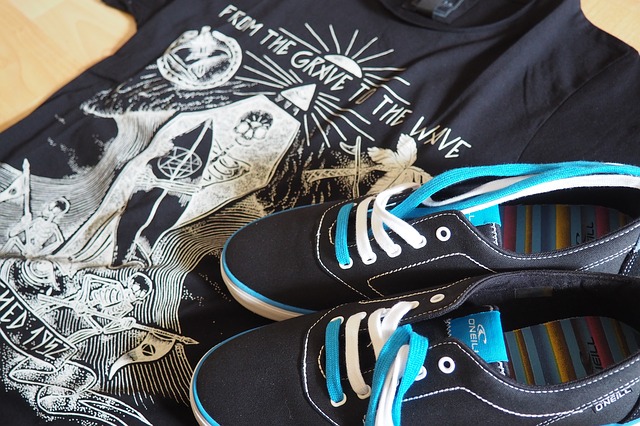 We have often seen a lot of celebrities successfully selling merchandise online. Famous people are coming up with their own brand in recent years with the increasing trend of social media. You'll probably be prepared to purchase the products of your favorite celebs to show your love and support for them.
Whether it's a famous cricketer or actor or any trending person, everyone has created their own merchandise. Moreover, they sell t-shirts and caps to sweatshirts and watches. Also, these celebrities often seem to make the best use of social media platforms like Twitter, Instagram, Facebook, YouTube, etc. in order to increase the popularity of their brands.
In this article let's see some of those top individuals selling merchandise online. They are Salman Khan, Virat Kohli, MS Dhoni, Hrithik Roshan, Deepika Padukone, Bhuvan Bam, and Anushka Sharma.
Salman Khan
Stylish Bollywood star Salman Khan started his own Being human foundation as a non-profitable charity organization in 2007. Similarly, his brand was launched in the year 2012 and quickly became popular on both online and offline platforms. Certainly, his goal is to provide for primary education and healthcare facilities for the underprivileged financially.
They mostly generate their profits from clothing and watches. Salman khan is often seen wearing t-shirts of his brand to encourage youth to support and purchase from Being Human.
According to Salman Khan, all the profit from their sales directly goes to help the charitable organization which directly supports and raises funds for the education and health of the deprived sections of society. Needless to say that his belief is being supported by his fans and, as a result, the brand has gained a lot of popularity since its launch. Certainly, this helps them selling merchandise online.
BeingHuman brand is available in popular sites like Amazon, Flipkart, Myntra, and also at their own official site.
https://www.beinghumanclothing.com/
Virat Kohli
Indian Cricket team Captain Virat Kohli is a brand ambassador of many popular brands like Wrogn, Hero MotoCorp, etc. He is promoting many brands in various TV advertisements and social media platforms.
Wrogn, which was launched in 2014 is co-owned by this Indian Cricketer. And it sells a variety of fashion products like t-shirts, shoes, jeans, sweaters. So, Virat's fans can his products on both the online and offline platforms.
Virat Kohli has also launched his fashion brand One8 in collaboration with the German sports brand Puma in November 2017. This brand sells a range of sports and training equipment, sneakers, perfumes, etc. merchandise in many online sites like Amazon, Flipkart, and Nykaa.
Hrithik Roshan
Bollywood star Hrithik Roshan is famous for his fitness and healthy lifestyle. He launched his own brand HRX and started selling merchandise online with the goal to motivate people and inspire them to be happy and stay fit. HRX includes a variety of products from clothing to sports equipment including shirts, shoes, backpacks, caps, jeans, and many more.
His brand is quite popular from the past few years among youngsters and available at top online eCommerce websites like Amazon and Flipkart. Besides this, Hrithik Roshan is also seen in many events and advertisements for promoting his brand.
To know more about his brand and merchandise, visit the website
Additional Read: Proven Amazon Selling Tips
Deepika Padukone
Stylish and one of the best-looking Bollywood actress DEEPIKA PADUKONE has launched her own fashion brand 'All About You' in the year 2015 in collaboration with Myntra. Above all, the mission is to empower women and to face the issues of life by their own abilities.
She promotes her brand in many of the social media platforms like Instagram, Facebook, and Twitter for selling merchandise online. Likewise, she encourages youth to support her brand and has also gained a lot of popularity among females.
Deepika is also the brand ambassador of many other popular brands like Tanishq, Britannia, Axis Bank, and many more.
Bhuvan Bam
Bhuvan Bam is one of the top Youtuber of India and Director of BB Ki Vines Private Limited. Further, his YouTube comedy channel "BB ki vines" is having more than 10 million subscribers.
He is also a Designated partner at AMB Youthiapa LLP. Furthermore, he promotes his merchandise through YouTube and Instagram. The brand includes clothing accessories and shoes with many of his famous dialogues from his YouTube videos.
His brand gained popularity among the teenagers of 18-26 years old mostly in Odisha, Delhi, and Rajasthan.
The link for the official website is https://youthiapa.com/
MS Dhoni
One of the best Indian cricketer and previous Indian Team captain MS Dhoni is famous for his cool attitude. He has launched his own brand SEVEN in the year 2006 for selling merchandise online.
MS Dhoni has launched SEVEN as an official merchandise partner of his IPL team Chennai Super Kings. Obviously, this brand is very popular among youth looking for fitness and active lifestyle.
The link for the official website is https://www.7.life/sf/
Anushka Sharma
Anushka Sharma launched her own clothing label Nush in collaboration with Suditi industries in 2007 inspired by her own style. In particular, her brand includes a wide range of products including jackets, sweatshirts, shoes, t-shirts, and many more. These are available at many of the online platforms.
Conclusion
There are many famous personalities selling merchandise online under their own brand-names with their own objectives. While some of them got popularity, many are still trying to make their place in the market.
In a nutshell, making a unique brand makes a new source of earning and gives a high level of satisfaction. The reason famous people are selling merchandise is not only to earn money but also to reach their active supporters. On the other hand, their fans also love to wear their merchandise.
Additional read: The must have elements for an eCommerce website