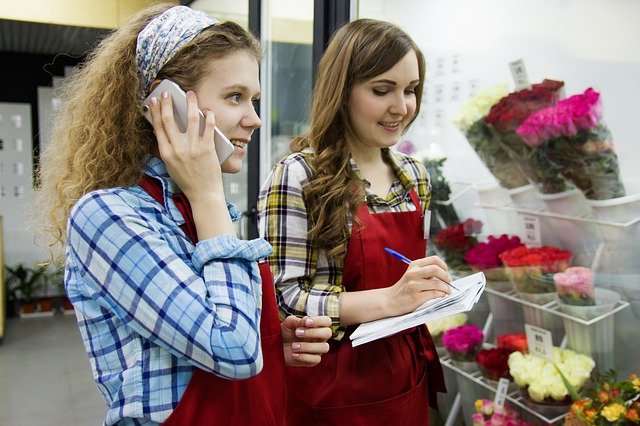 After managing the physical store of computer accessories for ten years, my friend decided to start selling online. So he talked with me about starting an eCommerce business.
"I think I have enough experience with product sourcing, delivery, and stock management. And now it is time to start selling my products online, through a website, or on marketplaces," he said. "After all, everybody is buying online! Many merchants are doing good by having their store or selling through eCommerce platforms like Amazon and Flipkart. So, I can and should sell online. What do you say?"
"You are right!" I said. "Online buying and selling activities are going to grow exponentially in the coming years in India and globally."
"According to a research-based statistical forecast published in August 2020 on Statista, the eCommerce market size will reach 84 billion U.S. Dollars in the year 2021. It is also expected to get almost double by 2025. It represents a huge growth potential for online sellers." I added.
He seemed motivated and curious to know more.
"However, there are more sellers who suffer a lot with making their online selling business in India profitable due to many reasons," I said. "Some of them are, but not limited to;
Not having proper knowledge of online selling techniques and tools
Not having experience of using analytics tools
Sticking to the old way of managing business and customers
Giving more attention to sales and revenue rather than gaining and retaining customers
Failing at providing well before- and after-sale customer service
And a lot of them quit within a few years."
"Some of my friends tried selling with an online store, but after struggling with managing orders, deliveries, and returns, they quit. So I am worried if I would be able to manage my business successfully. What should I do?", he said.
"Don't worry! There are numerous tools, tutorials, and guiding articles available online. You can use them to run your eCommerce business successfully. Let me explain some of them so that you can get started correctly." I said.
1. eCommerce Store Builder
Though selling online does not require you to have your eCommerce store. You can list your items for sale on eCommerce marketplaces like Amazon and Flipkart. They make selling products online from home easy since they do not require a physical store or office.
However, having your store can give you many advantages. First of all, you can have your own identity with unique selling points and provide high-quality customer service and support. Another thing is you can save on the commission that you otherwise pay to Amazon or Flipkart.
Apart from this, the main advantage is that you can have full control over what you do with your customer database. You can use it to reach past buyers with seasonal and festival offers, special discounts, and newsletters.
But then you must have a budget for website design and building, content creation, product entries, SEO, website domain and hosting, etc. Then you will need to make a presence on various platforms to bring visitors and analyze traffic, i.e., setting up Google analytics, Facebook page, LinkedIn page, Instagram profile, etc.
It is too much work. Right?
Yes, it is! But it is worth investing your time and efforts looking to its benefits, given that you do them the right way.
Several online tools will help you build your store quickly at little or no cost. Some of them are Shopify, BigCommerce, WooCommerce, etc. There are many free and open-source eCommerce Platforms that you can consider for making your website.
2. Tools for Marketing and Promotions
Marketing and promotions are an absolute requirement, no matter whether you are selling on a platform or your website. You can promote and generate traffic using organic and paid methods.
So you will need to use advertising platforms like Google Ads and Facebook Ads, designing tools platforms like Canva, Photoshop, and social media management platforms like HootSuite, Zoho Social, Sprout Social, Semrush, etc.
Again, it will take your time and cost. So if you do not have the knowledge and experience of using the tools mentioned above, use a professional service. You can save your time by hiring an expert who provides digital marketing and SEO services in India. They will help get your products in front of the right audience.
3. Tools for Managing Products and Business
Running a local store and managing an online store are two different things. The more you sell online, the more things you will need to handle. For example, online order management, delivery, customer queries, returns management, stock entry, updates, management, etc.
These things can look messy if you are not using a proper system or the necessary tools. Moreover, you will need people who have experience in eCommerce and knowledge of business and stock management tools.
Tools like Zirtual, Sellbrite, and ShipStation will help manage/automate your time and meetings, inventory, and order fulfillment. If you are selling through Amazon, there are many listing tools for a successful online selling business.
Note that you can start selling even if you are not ready to invest in inventory. Dropshipping business is the form of online selling business without investment and has become popular in recent years.
4. Tools for Customer Service and Support
You know how essential customer service and support is. If customers do not get it, they may not purchase from that seller again. The same applies to your business as well.
Your job is not complete once you finish delivering your orders. You also have to take care of customer queries and concerns before and after completing an order.
Most people leave the site when they do not get answers to their questions. Of course, your text and video content can provide all the information a buyer needs to make a buying decision. But you can not ignore the importance of customer care via phone and live chat.
Almost all businesses have a customer care department with staff that handles customer queries on call or chat. Tools like LiveChat for Customer Support over chat can significantly boost customer experience and improve conversions and repeat orders. It is easy to integrate this tool with your eCommerce website built with Shopify, WooCommerce, BigCommerce, PrestaShop, etc.
5. Tools for Performance Analysis and Strategy Creation
Starting an online store does not mean setting up a website and listing products. You also have to do constant analysis. And based on that, you have to make changes to your promotional and marketing efforts.
You can make your promotions effective by focusing on what matters most for your audience or where your ads are performing high.
For example, if your Google display ad is doing better than a Google search ad, you should focus on making more such ads to gain better conversions. If your ads are being viewed mostly on mobile or in a particular region or by a specific demographic group, you should target that part for the optimum results and Return On Ad Spend (ROAS).
By using Google Analytics, you can get detailed reports of your store visitors. It will show you which product/category is getting more visitors/orders and how efficient your landing pages are. You can also know the source of traffic like ads, organic search, direct visits, or social referrals.
Tools like Moz and Kissmetrics can help you get insights on site ranking, traffic, and user interactions. You can improve your website performance, SEO, and marketing strategy based on reports you get from these tools.
Remember that data analysis and improvements are ongoing processes. So you should either be familiar with them and have time for the same, or hire an expert web and digital marketing professional.
Final words
Starting an online selling business is easy, but keeping it profitable can be a challenge. However, if you choose the right platform or make a website using the right tools and services, you are done with the first step. Next will be to manage and promote it effectively, and for that, you may use both free and paid tools depending on your budget. You can also hire experts rather than spending your time and money on doing things yourself with no results.
Remember, whatever you do, you should do it by keeping your long-term goals in mind. Short-term results can not represent the future, and therefore, you should be willing to give time and effort to make your eCommerce store successful and profitable.
Image source: https://pixabay.com/photos/purchase-sale-shop-woman-within-3090846/
Image credit: https://pixabay.com/users/nastya_gepp-3773230/